Thirukkural
"Thirukkural" is an ancient literary work written in classical language "Tamil" by a poet named "Thiruvalluvar". It is composed in the form of two line couplets (or kurals) containing a subjective truth or observation; ingeniously and pithily written. "Thirukkural" is structured into 133 chapters, each containing 10 couplets, for a total of 1330 couplets.
The morals illustrated by the kurals can be applied to any world citizen, regardless of religion or ethnic background. This book is hailed as "The world's book of knowledge" by scholars from around the world and has been translated to about 82 languages in the world.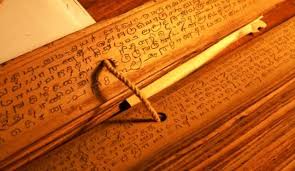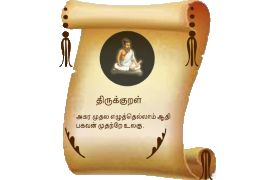 The three major sections of Thirukkural are: Aram, The Virtue of life that one should adopt in his life; Porul, The guide for the principle of life for any common people and state; Inbam, The ideal for various aspects of love and life.
Attaining the knowledge of this ancient literary work is both a cultural & literary accomplishment for any child. Since the "Thirukkural" is in a form a couplet, it's easily graspable to young minds. This competition of reciting Thirukkural, gives the parents an opportunity to interact with their child by teaching their children the moral values emphasized by "Thirukkural" and how it helps in making one a productive member of society. Together, let us help in creating a holistic society with values through Learning and reciting Thirukkural.
Thirukkural Competition 2020
About Thirukkural Competition
 For every Thirukkural thats been recited with its meaning by the kids will get ONE DOLLAR
 The meaning can be in English or Tamil
 One Kid can recite any number of Kural and any Kural
 Kids under 5 Years are allowed to recite Kural without meaning
 All other categories should recite kural with its meaning
Groups
 Below 5 years
 Age between 6 to 9
 Age between 10 to 12
 Age between 13 to 15
 Age between 16 to 18
 Open (Adult)
Prizes
 First three places will be awarded in each groups.
 Certificates will be provided to all participants.
 One Dollar for each kural recited with meaning by kids.